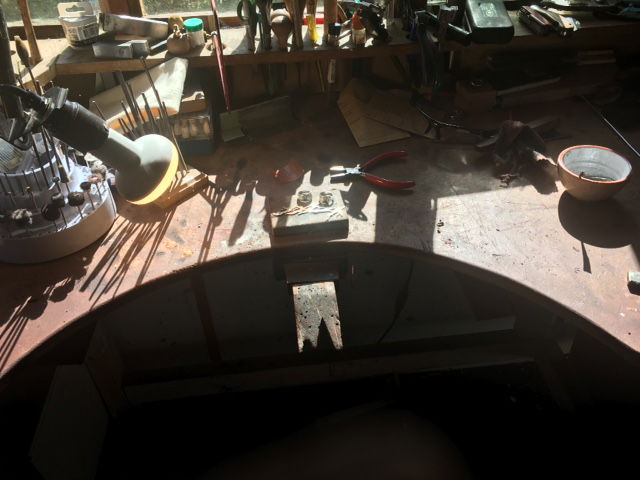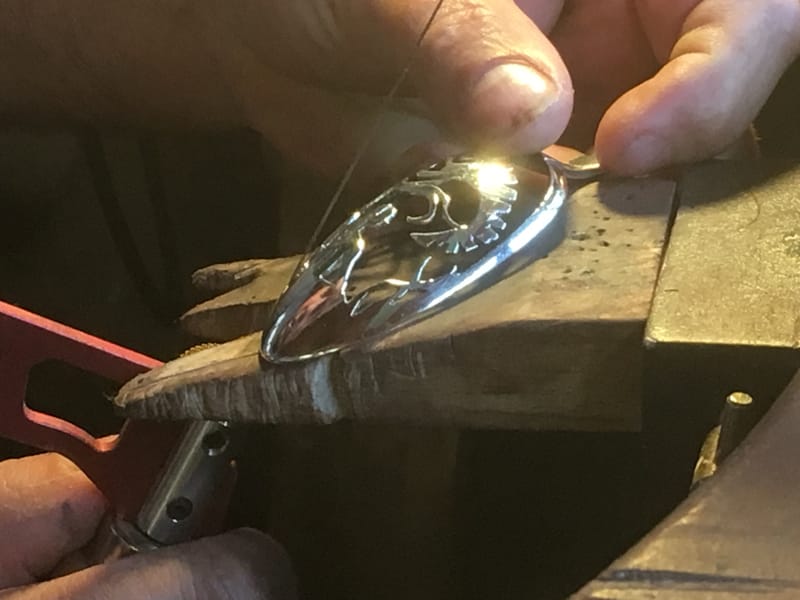 Mark Ryder is an artist and designer living and working in the picturesque Derbyshire Dales. From his purpose built studio he takes neglected and unloved sterling silver cutlery and with patience and an eye for the unusual transforms it into unique pieces of designer jewellery. With a different perspective on everyday items he turns a simple fork into a bangle, or a teaspoon is up-cycled into a ring.
Over the years he has gained an enviable reputation for the quality of his workmanship with customers as far a field as Japan, Australia and the U.S.A.
When not hard at work at the bench, he's either searching for the next piece of cutlery at many of the antique shops in the area or displaying his work at numerous festivals and artisan markets held throughout the year.
Take a look at his blog page to see where you can view or buy his remarkable pieces of Jewellery.